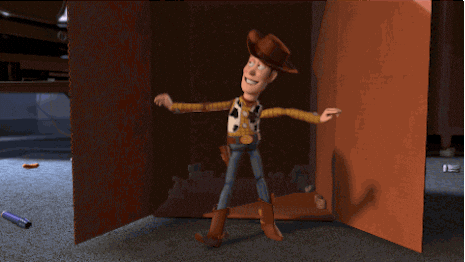 Howdy & Happy Wednesday
Congrats! You're almost half way done with your week. As always, welcome back to the Texas Connection. Grab your cup of coffee (or mimosa, whatever suits your fancy) and read this week's interesting finds from your Pals at Texas Humor. 
Want to share the newsletter with your friends? Send them this link.

Howdy, friends! Here's your news updates for this week:
In Your Neck of the Woods: 
Weird Finds:
The Furry Friend Weeklies: 
A furry friend serial killer was just apprehended. And I mean taken to a taxidermist. He might even be the culprit of a bobcat killing spree...

This "demonic chihuahua" a woman shared on her Facebook is up for adoption. Prancer is neurotic, man hating, animal hating, children hating dogs that look like gremlins," Fortuna wrote." But... he's up for adoption!

Alpaca my bags to see this Alpaca walk again.
Until next week... stay newsy my friends.

I was ready to share more Travel tips to our favorite State Parks with you, but then I found something better. Meet Ms. Pearl, the Giant Squirrel – yes you heard that right. This 14 foot squirrel has found her perch in Cedar Creek, Texas, just outside of the Berdoll Pecan Candy and Gift Company. 
Since 2011, people have come from all over the world to snap their pics with Ms. Pearl alongside grabbing their fill of some delicious Pecan Pie from the shop. And that's not enough for you, they've even got a Pecan Pie Vending Machine… that means you can buy an entire fresh pie 24/7! 
So the next time you find yourself in Cedar Creek, Tx… go for the squirrel, and stay for the pie! 


Howdy Y'all!
What is something that all of us Texans love? Well, there's a lot of things, but I'm specifically talking about tacos! One of my favorite spots to get authentic tacos is at Taqueria Los Lira in The Woodlands, TX. Now, I know y'all are gonna be asking "how can the best authentic tacos be in The Woodlands, TX"? And, I would say "that's a very good question, let me explain", and that's what I'm gonna do here!
Pictured: Potato, egg, and cheese breakfast taco (Photo from Heather H. on Yelp)
Are these the best tacos? I don't know, BUT they are the best tacos that I'VE ever tried, and I've tried a LOT of tacos y'all. When you get your tacos, they are piping hot. You can tell the tortillas were pressed right then and there because they are so soft yet they still have that crispiness from coming right off the grill. They use flour tortillas, but I promise you that if you are a die hard corn tortilla person, these will still hit the spot. Taqueria Los Lira has amazing tacos, they've also got a menu that goes much larger than tacos. Although I've only had their tacos, the last time I was there, someone was eating this soup that smelled DELICIOUS.
Pictured: The soup that smelled delicious. (Photo from Mirna L. on Yelp)
Pictured:  Al pastor burrito (Photo from Gabriel C. on Yelp)
 I told myself when I went back, I would get that soup, but I ended up going back to Dallas before going back again. I was devastated, but I know it'll be there when I go back because this taqueria has been there since I was a child.
When I first went to The Woodlands, I noticed the red shack that is Taqueria Los Lira, but I didn't know it was a restaurant at the time. I just thought it was just a shack. Flash forward to the winter of 2020, I was back home looking up where to get some tacos on Yelp, and Taqueria Los Lira was the #1 recommendation. It was super close and it looked good, so I drove over the red shack I had passed for years, and I was pleasantly surprised. When you get there, you notice that it is actually a food truck with a built on seating area, and y'all ALREADY KNOW! The best tacos come from a food truck! I looked over the menu which conveniently provided pictures because the whole menu was in Spanish, and the man working, I assume the owner, helped me choose what I wanted as well. The whole process was seamless, and the end goal was mouth watering food in my belly.
Like I mentioned before, I don't know if these are the best tacos in Texas, in the USA, or in the World, BUT I do know these are the best tacos I've ever had an y'all should go check it out to see for yourself. While you do that, I'll be here finding new places to share with y'all. Until next time,
I hope you eat something delicious.


I tried the "microwave press" technique on Bluebonnets so you don't have to….
Ok so, I saw this method on TikTok and immediately jumped up, grabbed my recently LEGALLY picked bluebonnets, and headed to my microwave. 
I'm a big fan of pressing someone's favorite flower and then giving it to them in a frame for their birthday.
Because
I'm poor

I'm cheap
But unfortunately, pressing flowers takes time…. like a month. And I'm an Aries who doesn't have that amount of patience.
Ok ok… I won't turn this into a Pinterest recipe that's 40 pages long, So here it is the whole process…
Alright first things first, you're gonna need to grab a plain sheet of paper, and then fold that puppy hot dog style (you're gonna want that crease later).
2. Then, you're gonna take your LEGALLY (or illegally, I'm not a snitch) gathered Bluebonnets and place them delicately on the paper.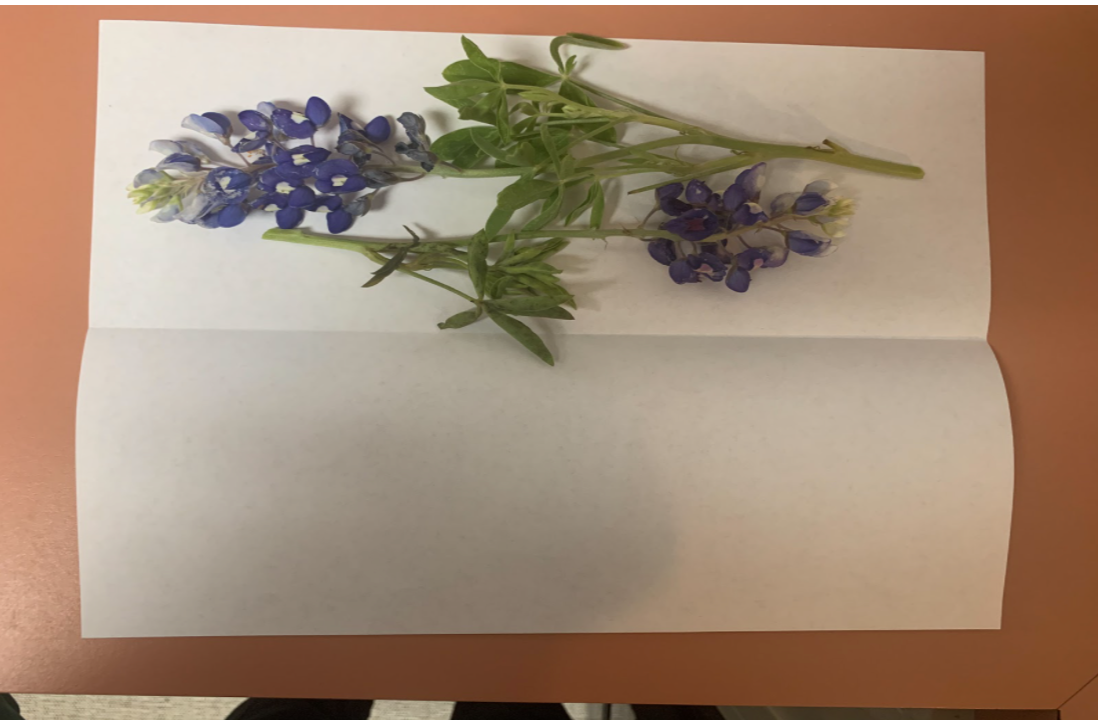 3. Next, you're gonna wrap a paper towel around your "Bluebonnet Hotdog" (new band name I call it) DO NOT FOLD THE PAPER! It squishes the flower in a weird way, and then it turns into a big ol mess.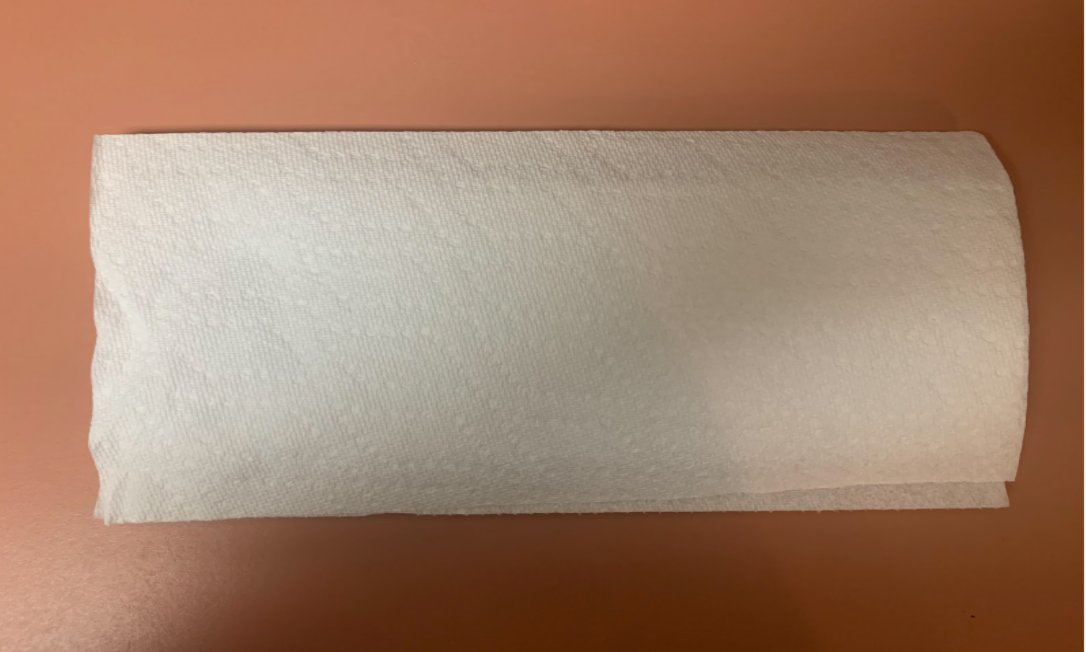 4. Place your little guy into the microwave, and then put something heavyish and microwave safe on top of it.
5. Now, this is where it varies depending on your microwave and how much moisture is still in the flower. I put my guys in there for 1:45, and that seemed to do the trick!
6. Once that's done, remove the heavy object and Bluebonnet Hotdog. USE AN OVEN MIT!! I didnt the first time and my little fingies got ROASTED.
7. Then just take apart your little hotdog, and VOILA!!! Perfectly pressed bluebonnets
These little dudes are gonna be put in a double glass frame for my mom's Mother's Day gift. I got a frame from Goodwill for like $3, but other than that no money spent, and very few laws were broken. So it's a win-win in my book…

We've Saved the Best for Last:
The Joke of the Week:
My wife and I went to a "Dude Ranch" while in Texas.
The cowboy preparing the horses asked if she wanted a Western or English saddle, and she asked what the difference was.

He told her one had a horn and one didn't.

She replied, "The one without the horn is fine. I don't expect we'll run into too much traffic."
*Ba Dum Tssss.... *
-
Catch Us Next Week...
Catch ya' in next week's recap. Until then, have a great rest of your week and an even better weekend.
Sincerely, Your Texas Humor Team: Hanna, Sidney, Cass, John & Amber