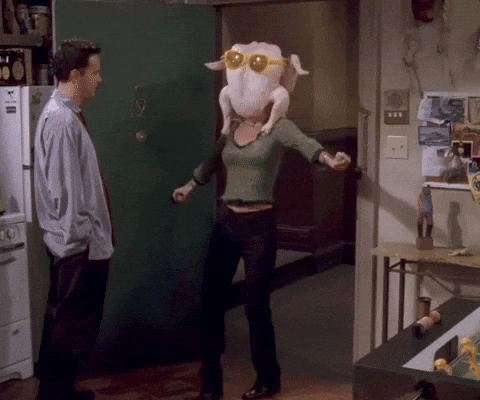 Howdy!
It's finally Thanksgiving, Black Friday, and Cyber Monday week! In simpler terms, it's a time to reminisce with family, eat your heart out, and shop till you drop.
By the way, if you haven't thawed your
frozen turkey
yet… good luck Chuck. 
Since tomorrow's the big day it might look like pretty crazy for you so we'll keep this one just as funny but a little short. 
Still got gifts to buy? Want to step up your Texan-ness? Don't want to bear the lines?  
Shop our Black Friday Sale
and save 30-50% all weekend long
_____________________
In Other News...
Good afternoon to everyone
except
the guy who stole the package off of my porch two days ago. 
In case you missed it, my daughter's Coco guitar was taken from this man who unfortunately looks like he isn't going to appreciate the gift as much as my daughter would have. Needless to say, another is on the way. And to anyone reading this... if you try to steal my next package it just might be a
glitter bomb.
Watch the News Release about it
HERE.
In Texas News...
One Word:
Tacopedia
. That's right. It is the ultimate list of Tacos around Texas. You won't want to miss this.
Word around the block has it that Whataburger has a new secret menu... read all about it here. 
Obsessed with El Arroyo just as much as we are? Read some our favorite signs
here.
Walmart just got 
denied
by the Supreme Court when they tried to get a liquor license... so there's that. 
If you're curious what the rest of the Country is whipping up for Thanksgiving... I suggest you check out this
meme. 
And if you're still looking for that Christmas gift for uncle Rick...
look no further.
_____________________
We've Saved the Best For Last
We just launched our softest
blankets
yet. If you haven't seen them... what are you doing? To keep you in the loop, we've included a pic of them below. You're welcome.
_____________________
Until Next Week...
Catch ya' in next week's recap. Until then, have a great Thanksgiving and an even better Black Friday.