HOWDY & HAPPY WEDNESDAY!
RIDDLE OF THE WEEK:
Why did the Scarecrow win an award?
*find the answer at the bottom*
We're spreading the love this week at
Texas Humor. 
 Through Friday
a portion of all sales
will be donated to Texas food banks, all while earning you double the points in our rewards program. Not a member?
Sign up here.
Still looking for that perfect Valentine's Day card? We've got some Texra special ones for you to send or print for that special someone. 
CLICK HERE 
 to access our free Valentine's day cards!
( US FILMING OUR TEXAGRAM'S THIS WEEK ⬆️ )
In This Week's News...
We've Saved the Best for Last
TEXAS CROSSWORD: WHAT WE LOVE ABOUT TEXAS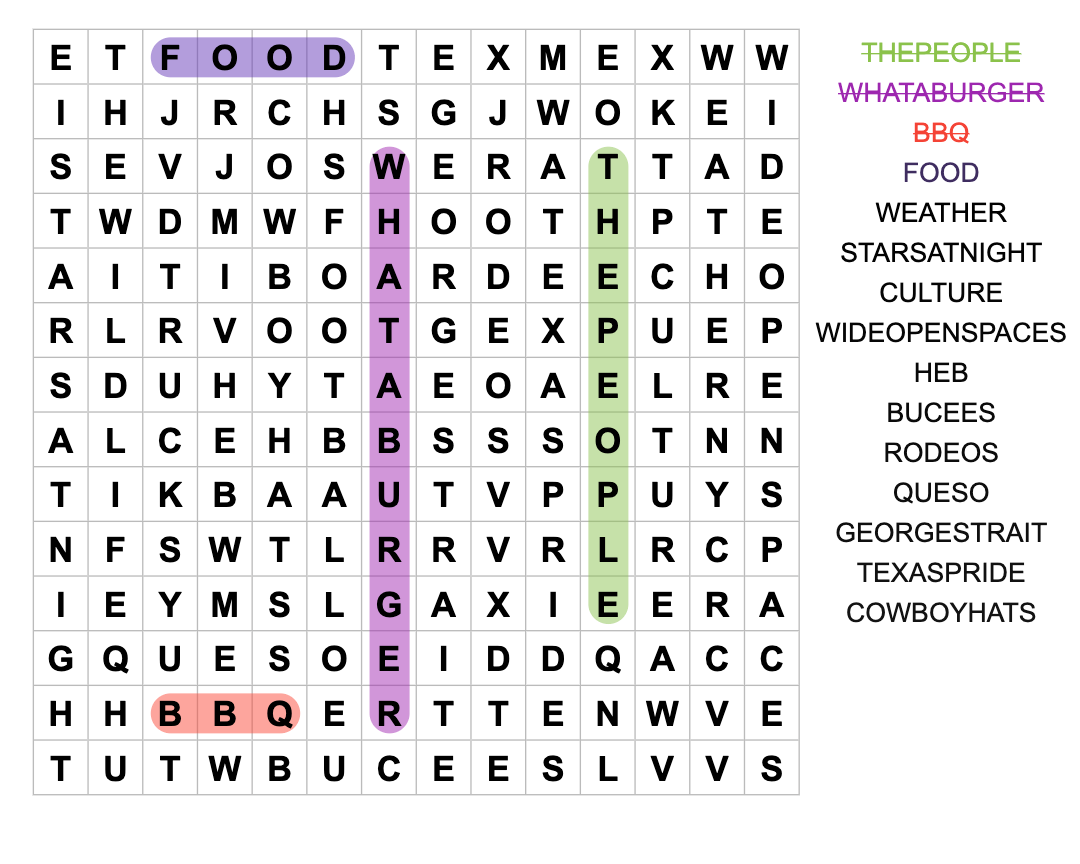 Riddle Answer: Because he was amazing in his field
Catch Us Next Week...
Catch ya' in next week's recap. Until then, have a great rest of your week and an even better weekend.